For immediate Release: August 20, 2013
CarCostCanada.com and ESSO partner on fuel savings
ESSO offers CarCostCanada Members ways to save money at the pump
Mississauga, Ontario, August 20, 2013 – Armada Data Corporation's President & CEO James Matthews is very pleased to announce the first of several value-add partnerships beginning with Imperial Oil's ESSO division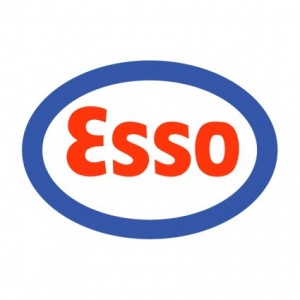 and Armada's flagship ecommerce website, CarCostCanada.com.  ESSO and CarCostCanada's corporate sales department negotiated a fuel savings program for all CarCostCanada.com members that will entitle members to save $0.03 per litre every time they fill up at ESSO.  "The addition of ESSO to our Partners & Discounts program will not only provide additional significant savings to our members, it offers more credibility and incentives to buy into the vehicle Wholesale Price Report space prior to purchasing or leasing your next new car or truck" said an elated Matthews.
An equally delighted Ben Spatafora, National Director of CarCostCanada indicated that "An additional key element of being a CarCostCanada Member has taken a giant leap forward today with the introduction of CarCostCanada's Partners and Discounts Program and ESSO's leading role in the initiative.  The value-adds shows the company's commitment in helping Canadians save Time, Money and Aggravation, not only with buying their New Cars, but also at the gas station where Canadians have seen price fluctuations over the past several years.   As the list of partners grows, I anticipate, as the saying goes, that it pays to be a CarCostCanada Member"
It is important to note that every CarCostCanada member is entitled to take advantage of this fuel savings offer however, there is an application process where the member must be approved by ESSO's credit department.  The CarCostCanada member will receive, upon credit approval, an ESSO Fleet credit card where the savings will be reflected on the monthly statement.
Robin McLeod, CarCostCanada's Corporate Sales Executive, was instrumental in building the relationship between the two organizations and quarterbacked the agreement between ESSO and CarCostCanada said "The affiliation makes nothing but good sense; CarCost is a service that saves car-buyers money on the purchase of their new car…..the ESSO partnership supplies another avenue of savings for our members that is directly related to their new vehicle".
About Armada Data Corp
Armada Data is a Canadian publicly traded Information & Marketing Services Company providing accurate and real-time data to institutional and retail customers, through developing, owning and operating automotive pricing-related web sites and providing information technology and marketing services to its clients.  Armada's information and marketing abilities have enabled the company to leverage that experience into the food and beverage industry by its acquisition of 90% of the issued and outstanding shares of The Big & Easy Bottle Brewing Company Inc.  The Big & Easy Bottle Brewing Company Inc. owns 100% of Mister Beer Inc., which invented, produces and markets the unique "microbrewery in a bottle" beer-making kit.
Armada Data shares are listed on the TSX Venture exchange under the trading Symbol ARD. Armada currently has a total of 17,670,265 shares outstanding.
Additional information relating to Armada Data Corporation is filed on SEDAR, and can be viewed at www.sedar.com. 
Investor Relations, please contact:
Armada Data Corporation
Mr. R. James Matthews, President& CEO