How to setup your Armada Data ActiveSync email account on Apple iOS 6 devices
Setting up your ActiveSync™ email account that is supplied by and hosted on Armada's mail server on your Apple iOS 6 device is very easy, please follow the steps below and you will be up and running in about 10 minutes:
On your Home screen, select (tap) the Settings icon;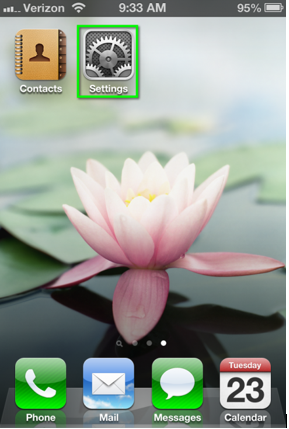 Once the Settings app opens; select or tap "Mail, Contacts, Calendars" as shown below;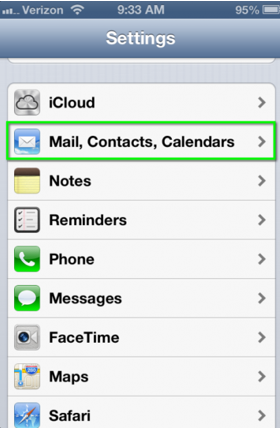 Then select or tap "Add Account" as shown below;
Then select or tap "Microsoft Exchange" as shown below;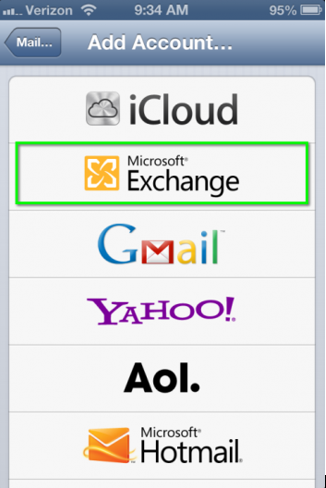 Then enter the required information in the fields that are shown below;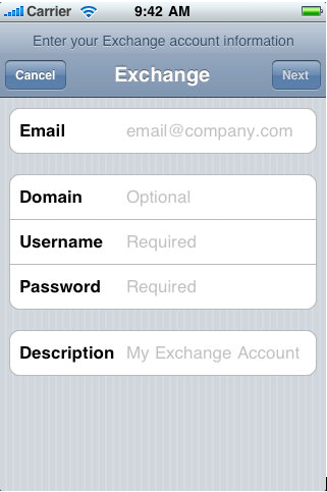 Please follow these guidelines;
Email: this is your actual email address, for example john.smith@acme-sales.com
Domain: you can leave this blank
Username: enter your email address here as well
Password: enter the password supplied by Armada Data
Description: enter something that will help you identify the account, i.e. John's Acme Sales Account
Then tap the "Next" button that is in the top right of the screen
In the screen that appears (& is shown below) enter the server (hostname) "mail.armadadata.com". Note the rest of the fields should already be populated;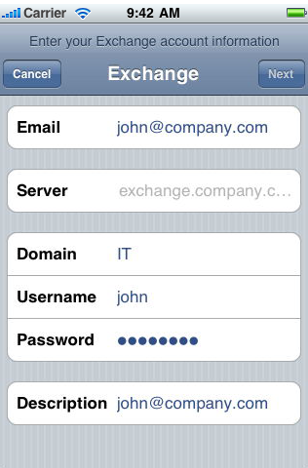 After entering the server name, tap "Next" in the top right corner of the screen.
Now select the items to synchronize from the list of options that appear in the next screen (as shown below);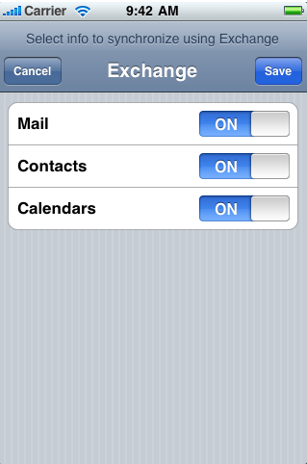 Then press the "Save" button. Your setup should be complete.