Total Website Optimization
Building a Strong Online Presence
Armada Data Solutions provides many full-service options tailored for your business. Through the implementation of Search Engine Optimization, Search Engine Marketing, and Social Marketing, we're here to make sure your site is easily find-able online.
All of our services are tracked and analyzed by one of our own Search Marketing Managers who will ensure your campaigns are always generating the most clicks and conversions possible.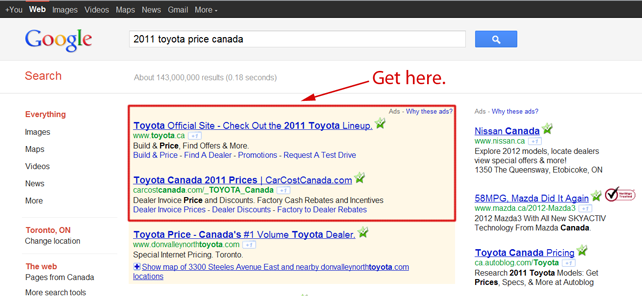 Search Engine Optimization
Integrate quality long-tail keywords into your site
Keyword research & analysis
Competitive Analysis
Setup and continual monitoring of Google Analytics
Sitemap integration
Website Analysis
Backlink generation
Search Engine Marketing
Setup AdWords & Microsoft AdCenter accounts and implement code into your website
Keyword research & analysis
A/B testing of ad copy
Social Marketing
Facebook page creation
Twitter account creation
Social bookmarking submission
Article directory submission
Web 2.0 blog submission
Why Do I Need SEO/SEM?
With approximately 80% of people finding websites through search engines and social networking sites, this is an aspect of business that can no longer be put on the backburner. When a potential customer conducts a search for your scope of business or company name, you're going to want to be the first link they click. With our help, you can ensure that this potential customer is landing on your site, not the competitors'.
Once a potential customer is aware of your brand, you need to provide them with a full-circle of interactions. That's where our Social Marketing services come in. By delivering them relevant content and promotions on Facebook and Twitter you create a stronger bond between you and your followers. Nearly 70% of consumers say that a positive referral from a "friend" on Facebook would positively influence their purchase decision. Through generating a social networking presence online you will be able to create more and more of these positive interactions.
Become Findable.
To learn more please email our Marketing Services Department at marketing@armadadata.com