How to setup your Armada email account on Apple iOS devices
To setup your IMAP or POP email account that is hosted on Armada's mail server on your Apple iOS 5 or 6 device, please follow the steps below
1. Tap Settings in your home screen
2. Tap "Mail, Contacts, and Calendars"

3- Tap on "Add Account…" option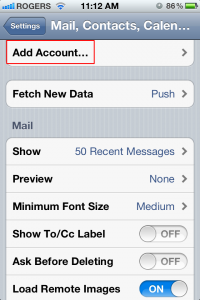 4- Tap "Other"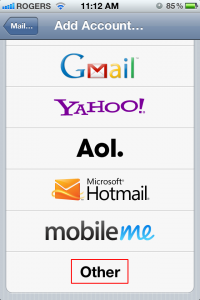 5- Tap on "Add Mail Account"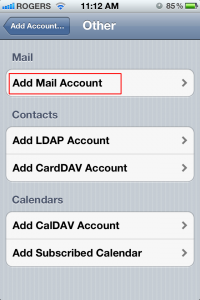 6- Enter your name, email address, and password provided. Enter a description for this email account. Tap on "Next"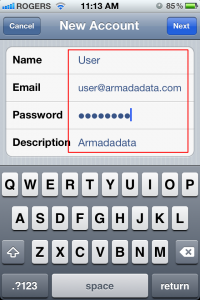 7- Select "IMAP" and enter the hostname (if you are not sure about what the hostname should be use mail.armadadata.com), username, and password provided. The username is your email address.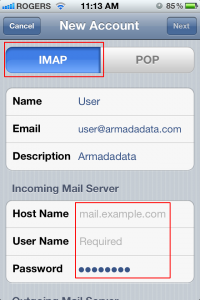 8- Your device will try to verify the account information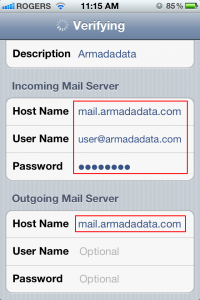 9- If you get a warning about SSL connection like the picture below, please select yes to setup WITHOUT SSL. You might be asked two or three times. If that happens, please keep tapping on "Yes". It will finally verify the account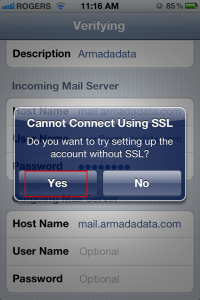 10- Click on "Save" when you see the picture below in your screen.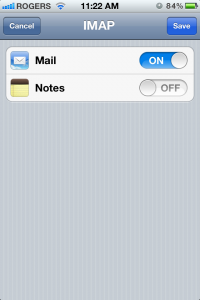 11- As some networks might block access to port 25 we recommend setting your outgoing settings (SMTP) to use port 366. Tap on the account name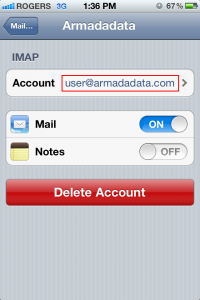 12- Tap on the SMTP section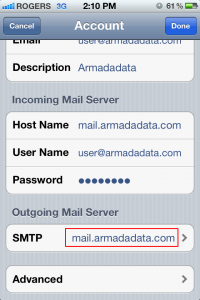 13- Tap on the primary server name for the account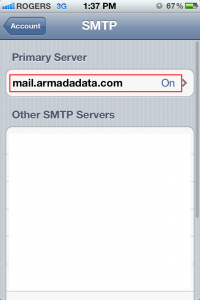 14- Tap on Authentication and select "Password" then go back and set Server Port to 366. When you are done tap on "Done". Your account should be setup now.