"LOVE ME, LOVE MY CAR": CARCOSTCANADA ENCOURAGES DRIVERS ACROSS CANADA TO SHOW THEIR CARS SOME LOVE DURING HEART MONTH
Mississauga, Ontario, February 27, 2013 – Armada Data Corporation (TSX.V: ARD) – February is Heart Month according to the Heart and Stroke Foundation of Canada, and CarCostCanada is encouraging drivers from coast to coast to show their vehicles a little love as well. CarCostCanada, a subsidiary of Mississauga-based Armada Data Corporation (TSX-V: ARD), is a national service that has provided online, new-car pricing data for its members since its founding in 1999.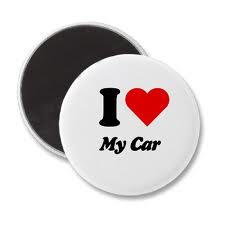 "Practicing a heart-healthy lifestyle is the key to enjoying life in general," says Ben Spatafora, National Director of Dealer Development for CarCostCanada, "but looking after your car's health is important too." Canadian winters are tough on vehicles whether they're owned, leased or rented and neglecting maintenance, cosmetic or mechanical, just isn't an option anymore.
"When cars and trucks break down in bad weather, drivers feel the pain," explains Spatafora. "What's more, a vehicle that runs well but looks bad can hurt you in the wallet when the time comes to sell, trade, or renew your lease." As a respected authority on vehicle valuation, CarCostCanada would like to share some tips on how drivers can share the love for their cars now and avoid financial heartbreak later.
 * Keep It Clean: It isn't always easy keeping a car or truck clean in winter weather but a little effort now can save a lot later. Besides, consider how good you feel when you're dressed to the nines, lookin' sharp & feeling great! Driving a clean vehicle can have the same effect with an added advantage: you won't be selling your clothes but someday you might sell your vehicle. If it looks good, so will your bank statement.
 * Keep It Garaged: "Gimme Shelter" sang The Rolling Stones and your rolling ride would do so too if it could. Snow, sleet, frost and hail don't do anything to beautify your vehicle's finish – just the opposite, in fact. Precipitation can be acidic and while rain runs off, the frozen stuff doesn't. If you've got space to spare, spare your car from the elements this winter. Its shine will last longer, its engine will run better, its seats will be warmer and in the end it will be worth more.
 * Wash, Rinse, Repeat: Washing and/or rinsing off your car during the winter is your frontline defence against the scourge of rust. Don't let accumulated road salt sit on your car or in the wheel wells. A toonie or two spent at the car wash now is an investment that will pay off when it's time to sell, trade or re-lease.
 * Never Neglect Your Tires: Tire pressure decreases as temperatures drop, so be sure to check your tire pressure regularly in cold weather. Even that isn't enough when your tires are getting on in age. A good rule of thumb is that winter tires are better than all-season tires but NEW all-season tires are better than old winter tires. Not only will cruising highways and byways be safer, the fact your vehicle has new tires will definitely be noted by potential buyers and dealers.
 * Don't Wait 'til Spring: Never mind what Wiarton Willie says, if your vehicle shows signs of impending failure it's imperative you act now before it's too late. Cars age differently from drivers – harsh winter driving conditions, corrosive road salt, stressful cold starts and bolt-jolting potholes do more and more damage the older a vehicle gets. Even worse, critical component failures on your vehicle can lead to dangerous situations for yourself, your passengers and other drivers you share the road with. Why drive a ticking time bomb? Showing some love for your ride now is a great way to pay it forward for yourself, your fellow drivers and your family finances.
All things considered, doing right by your ride is a win-win situation and applying CarCostCanada's tips throughout the winter can put some spring in your step when the weather warms up again! For further information, please visit www.CarCostCanada.com and Like Us on Facebook at www.facebook.com/carcostcanada.
About Armada Data Corp.
Armada Data is a Canadian publicly traded Information & Marketing Services Company providing accurate and real-time data to institutional and retail customers, through developing, owning and operating automotive pricing-related web sites and providing information technology and marketing services to its clients.  Armada's information and marketing abilities have enabled the company to leverage that experience into the food and beverage industry by its acquisition of 90% of the issued and outstanding shares of The Big & Easy Bottle Brewing Company Inc.  The Big & Easy Bottle Brewing Company Inc. owns 100% of Mister Beer Inc., which invented, produces and markets the unique "microbrewery in a bottle" beer-making kit.
Armada Data shares are listed on the TSX Venture exchange under the trading Symbol ARD. Armada currently has a total of 16,559,154 shares outstanding.
Additional information relating to Armada Data Corporation is filed on SEDAR, and can be viewed at www.sedar.com.
For further information, please contact:
Nelson Hudes
Hudes Communications International
Tel: 905-660-9155
Email: nelson@hudescommunications.com

For investor relations, please contact:
Armada Data Corporation
Mr. R. James Matthews, President & CEO
Email: investors@armadadatacorp.ca