For immediate Release: December 4, 2013

Armada's MB Bottle-Brew Division Re-Launching Premium Pilsner
TSC Stores Negotiate a 30 day Pilsner Re-Launch Exclusive
Mississauga, Ontario, December 4, 2013 – Armada's MB Bottle-Brew division's Vice President and General Sales Manager, Steven J. Best (TSX.V: ARD) announced today that MB Bottle-Brew has re-launched their popular Premium Pilsner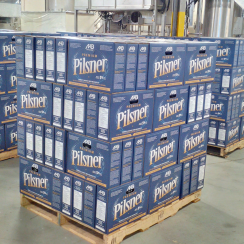 flavour as a result of the continuous and ongoing pressure put on the company by their loyal following of customers.  The Premium Pilsner, along with Brown Ale and Red Lager, was temporarily shelved for the past twelve months in favour of two popular flavours to allow Best and his sales team to introduce the Bottle-Brew product and the concept to distributors.

Headquartered in London, Ontario, TSC Stores "The Incredible Country Hardware Stores"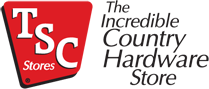 with 45 corporate stores in Ontario and Manitoba negotiated a December 2013 product launch exclusive with Mr. Best as TSC has become one of MB's leading retail distributors and has developed a sizeable Bottle-Brew customer base.  "TSC is responsible for developing a very devoted Bottle-Brew customer base who were looking for more product variety; we had to deliver on this request to keep our positive distribution and branding momentum going" said a very passionate Steven Best.

Best has already had meetings with several other major retailers including Home Hardware about the Pilsner re-launch and he stated that all the discussions have been very positive.  Best went on to say that the Pilsner flavour will attract current Bottle-Brew customers who enjoy a stronger beer as well as new customers who are looking for more of a "hoppier" taste and aroma.  The Premium Pilsner brand has its own unique carton design that will catch the eye of current and new customers; the new carton also contains a needed carrying handle making it easier for customers to carry the product.
 
About Armada Data Corp
Armada Data is a Canadian publicly traded Information & Marketing Services Company providing accurate and real-time data to institutional and retail customers, through developing, owning and operating automotive pricing-related web sites and providing information technology and marketing services to its clients.  Armada's information and marketing abilities have enabled the company to leverage that experience into the food and beverage industry by its acquisition of 90% of the issued and outstanding shares of The Big & Easy Bottle Brewing Company Inc.  The Big & Easy Bottle Brewing Company Inc. owns 100% of Mister Beer Inc., which invented, produces and markets the unique "microbrewery in a bottle" beer-making kit.
Armada Data shares are listed on the TSX Venture exchange under the trading Symbol ARD. Armada currently has a total of 17,670,265 shares outstanding.
Additional information relating to Armada Data Corporation is filed on SEDAR, and can be viewed at www.sedar.com.
Investor Relations, please contact:
Armada Data Corporation
Mr. R. James Matthews, President & CEO
Email: investors@armadadatacorp.ca
Public Relations; please contact Mr. Nelson Hudes at Hudes Communications International
Tel 905-660-9155 or email: nelson@hudescommunications.com
Neither TSX Venture Exchange nor its Regulation Services Provider (as that term is defined in the Policies of the TSX Venture Exchange) accepts responsibility for the adequacy or accuracy of this release.