FOR IMMEDIATE PRESS RELEASE: Mississauga, Ontario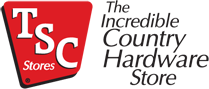 December, 11, 2012
MB Bottle Brew, of Mississauga, Ontario, has launched the "World's Easiest Beer Making Kit" across Canada.  Unlike other home brewing kits, the MB Bottle Brew is brewed with finest ingredients, using no additives or preservatives.   The consumer simply takes the non-alcoholic brewed beer home, adds yeast, which is included, and 10 to 14 days later has micro brewed quality 5% alcohol beer.  Due to the fact that the beer is sold as non-alcoholic, it can and is being sold at a wide variety of retail locations.
MB Bottle Brew is available at various locations across Canada.  To find a location near you visit their web site at mbbottlebrew.com.
As part of this launch MB Bottle Brew is sold in all TSC STORES across Ontario and Manitoba. The MB Bottle Brew product will be featured on the front page of the TSC STORES flyer, leading up to Christmas.
MB Bottle Brew has recently opened a new brewing facility in Mississauga, Ontario to keep up with growing demand for their beer making kit.
Media contact – Steven Best – 1-855-806-3711
To locate a TSC Stores location near you, click here;