June 2018 passenger car sales continued their downward slide as more Canadians decided a light truck met their needs more than a car.
Pick-up trucks continue to be the most popular vehicle type sold, led by the Ford F-Series. When combined, the GM twin pick-ups the Silverado and Sierra are now outselling the Ram by a wide margin.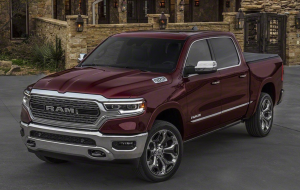 The only models in the top ten sellers to increase unit sales were the Chevrolet Silverado, Honda CR-V, Toyota RAV4 and the Ford Escape. The over twenty percent increase in sales posted by the CR-V over the same period last year was noteworthy.
Of the top twelve selling manufacturers, Hyundai and Kia enjoyed the largest year over year gain; while Fiat Chrysler Automobiles saw the largest decline.
Year to date, the top ten selling models are Ford F-Series, Ram Pickup, Honda Civic, Chevrolet Silverado, GMC Sierra, Honda CR-V, Toyota RAV4, Toyota Corolla, Ford Escape and Nissan Rogue.
Details available at CarCostCanada